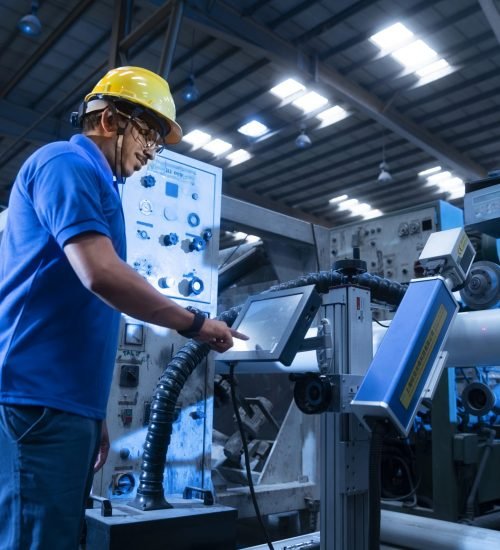 AGM, high-performance extruders with advanced process control and monitoring system permit an increased rate of production over the entire diameter ranges, adhering to the highest quality.

AGM. high-technology molding machines with advanced automated tooling, permit high volume production of fittings with exceptionally high consistency in terms of dimensional accuracy, mechanical strength and surface finish.
At AGM, sophisticated quality control procedures and advanced manufacturing techniques work hand-in-hand to assure the highest quality and dimensional consistency in thermoplastic piping products.

This is our long term commitment to the customers. From the receipt of the bulk resins to the final stages of production, AGM. maintains a stringent quality control program by qualified technical personnel using sophisticated procedures, with the latest equipment. Both on-line Q.C. checks and in-lab tests are conducted.